INTRODUCING OFFICE 6.0
In a world of social distancing, "The 6 Feet Rule" isn't going away anytime soon. Develop a smart and successful Return to Work approach leveraging tailored print solutions for office environments.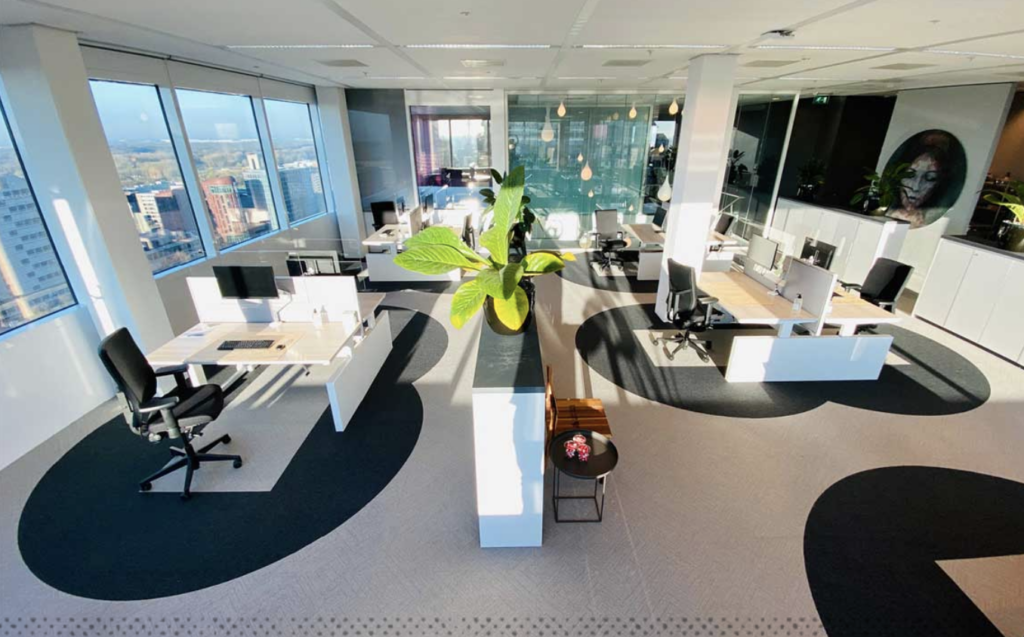 STRATEGIC PILLARS OF OFFICE 6.0
Office 6.0 is a solution to help facilities, office managers, HR, and the C-suite prepare for the return of employees to everyday office life in a reimagined way. Employees need a new environment to safely and productively return to physical workspaces without impacting morale. This strategic approach contains: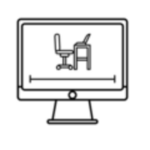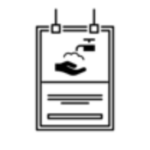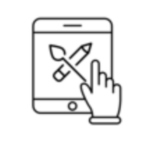 Thoughtful Design
Leverage our spacial design consultants to reimagine your physical office with a 6 feet rule philosophy for safety and style.
Integrated Comms
Integrated approach to floor/wall decals, way finding signage, elevator and stairwell graphics, desk mats and cube circles.
Employee Morale
Many employees have unease about returning. Improve morale with training, swag and internal benefits messaging.
Campaign Support
We know your marketing team is stretched thin. Leverage our marketing resources for graphic design and campaigns.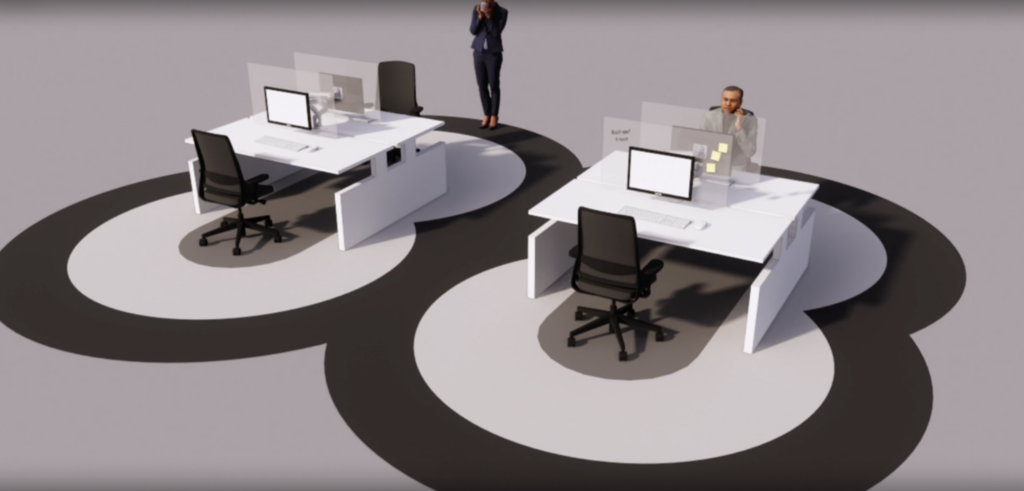 Incorporate clear and concise employee communications throughout the space to reinforce social distancing norms.
Boost employee productivity and morale, while mitigating risks for management.
Deepen relationships with key stakeholders as part of your return to work strategy.
Show employees why you've made the Office 6.0 investment for their safety and benefit.
Gain valuable brand coverage on social media and in the press to attract new employees.
We collaborate well with in-house marketing teams as our experience spans 25+ years across corporate, startup, and agency environments.
Contact us today for a free Office 6.0 consultation. Just looking for basic signage? See our marketplace.