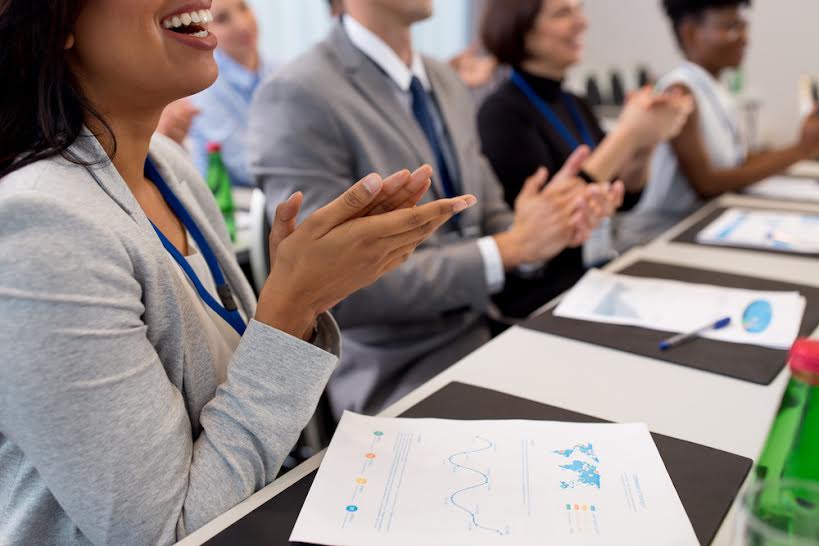 As your sales team focuses on critical Q4 execution to cap off a successful year, enablement, operations, and marketing teams should already have both eyes on the planning horizon. And what is the large mountain you see? Why sales kickoff, of course. Sales kickoff, also known as SKO, GSK, RSK, etc. is an invaluable event for organizations to bond, educate, and catapult sales into its next banner year.

Yet in many organizations, sales kickoff often feels like an afterthought with massive energy spent across the company closing out the year. Tell us if this sounds familiar, your sales kickoff last year:
Depended far too much on PowerPoint slides to convey information
Missed out on the opportunity to inspire teams to forge deeper bonds
Didn't provide anything actionable to take away from the event
If any of those points resonated with you, read on to learn 3 ways tactile print solutions can help you create a more memorable, and impactful, sales kickoff that your reps will love.
Overcome Death by PowerPoint. We've all been there, it's 9 a.m. the morning after a late team dinner and the enablement folks are excited to present a new framework for sales territory management. But after ten PowerPoint slides, attention wanes and reps begin to check their phones incessantly or zone out.
What's the solution? One easy to implement approach is to reduce the size of the slide decks by adding more tactile training assets. Simply present key information in a nicely bound, physically printed playbook, training manual, or info packet. Not sure which substrate material, layout, or design to use? Contact us and let us advise you, we do it all the time.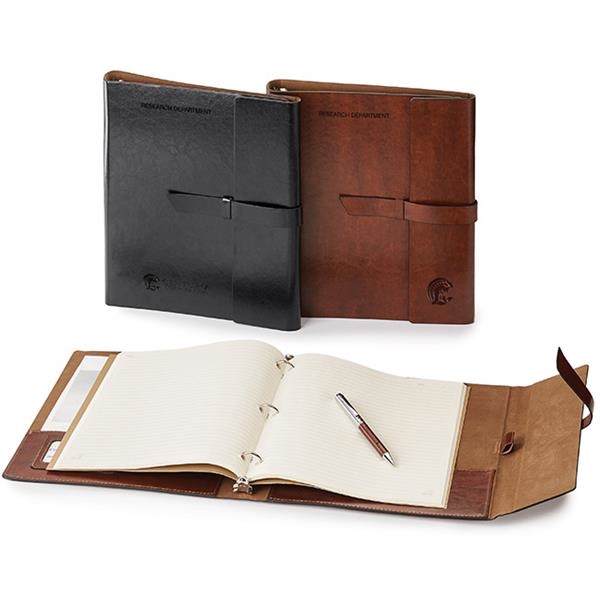 There are a few key benefits to printed assets:
Research shows engaging directly with printed items can enable higher retention rates than viewing information on digital screens.
Reps can easily review the materials in smaller breakout groups or take handwritten notes for deeper retention.
Printed assets are a nice take away from the event for the hotel, flight, or office back home.
Forge Deeper Team Bonds. Of all the team bonding that's done at kickoff, most of it seems to happen over dinner or drinks rather than during the content sessions. One way to bring more bonding into the daily activities is by incorporating team level branding. For example, create banners and posters for each regional team, product line, or departmental org to create a sense of intra-team pride and get the competitive juices flowing. If the West sales team loves having bragging rights over the East for hitting its Q4 stretch goal, a "West is the Best" wide format banner, poster, or die cut sticker adds a new element. Other wide format print ideas include floor or window graphics of team names, product lines, department acronyms, or simply include the year and location "West Team – SKO Chicago" to commemorate the event.
Make your SWAG SWAG-tastic. Everyone loves free stuff and sales teams aren't any different. Kick off a memorable event by providing branded, high quality SWAG such as team apparel, die cut stickers, and ecofriendly water bottles. But make sure the SWAG passes what we call the "significant other" litmus test. Meaning, the SWAG is so impressive that your reps won't simply give it to their significant other once they return home. After all, you want that branded, commemorative SWAG to be so impressive reps ask your marketing team to order it for their customers. See our online store for additional ideas, as the possibilities are endless.
In summary, sales kickoff doesn't need to be the same old experience. Incorporate new tactile print assets into the event to make kickoff the most memorable and productive yet. To learn more or ask us questions contact us online, via info@cmcondemand.com or at 510-505-1100.